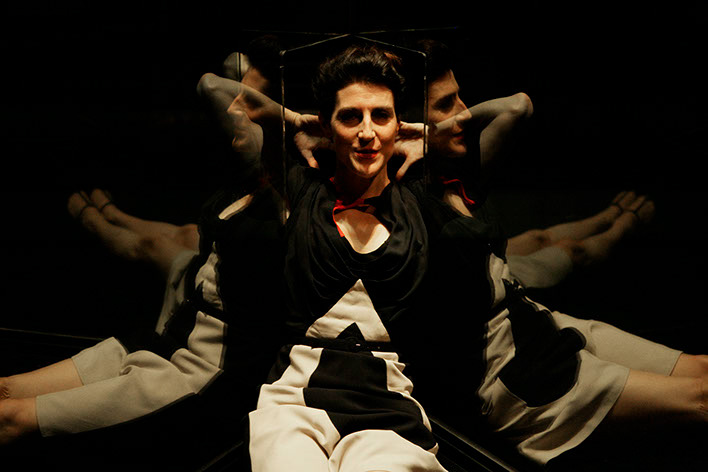 BLACK was the third of a series of installed performances, made by Anna Tregloan, that explored the moment between life and death.  A precursor to what has become know as 'Immersive Theatre' within them Anna explored her recurring theme of the multiplicity of truth and offered the audience the choice of how and in what order they choose to absorb the work.
The performance itself followed a circular structure where each performer adheres to the script and structure of their own but one which does not align or synch with the path that other performers, lights or sound might follow. 
The structure bears a far stronger resemblance to a gallery setting than the theatre and the audience are an essential element in completing the physical and visual picture.
Produced and presented by Anna Tregloan and Malthouse Theatre
Awards:-
GRAA Nomination Outstanding Production (New Work),
GRAA Nomination Lighting Design (New Work)
Collaborators:- David Franzke, Sound.  Paul Jackson, Lights.  Rehearsal collaborator, Jenny Kemp

Performers:- Caroline Lee, Moira Finnucane, James Wardlaw, Martin Coutes
Photography: Jeff Busby & Anna Tregloan
2007