Eldorado is one of many works designed by Anna while resident artist at Malthouse Theatre, Melbourne. 
Working with the internationally acclaimed director Benedict Andrews it featured an extraordinary cast of Gillian Jones, Robert Menzies, Alison Whyte, Bojana Novakovic, Hamish Michael and Greg Stone and was set on a floating stage enclosed by a glass wall.  The design created a space that could be filled with smoke, with colour and in a slow build over the final scenes an endless sea of gold.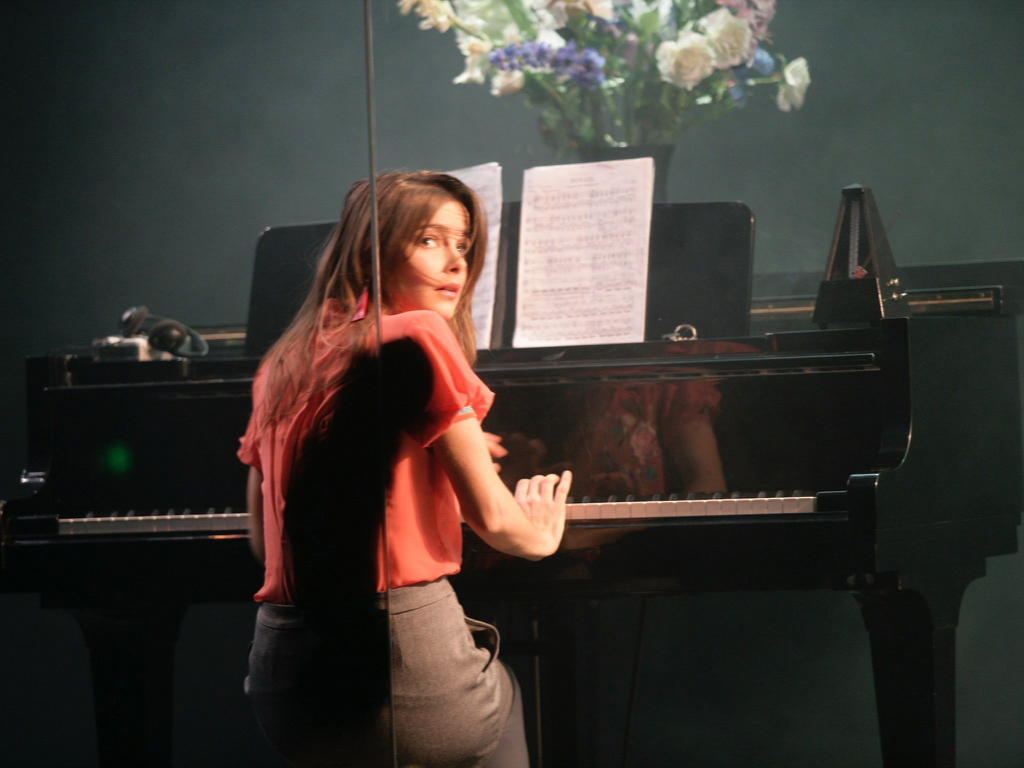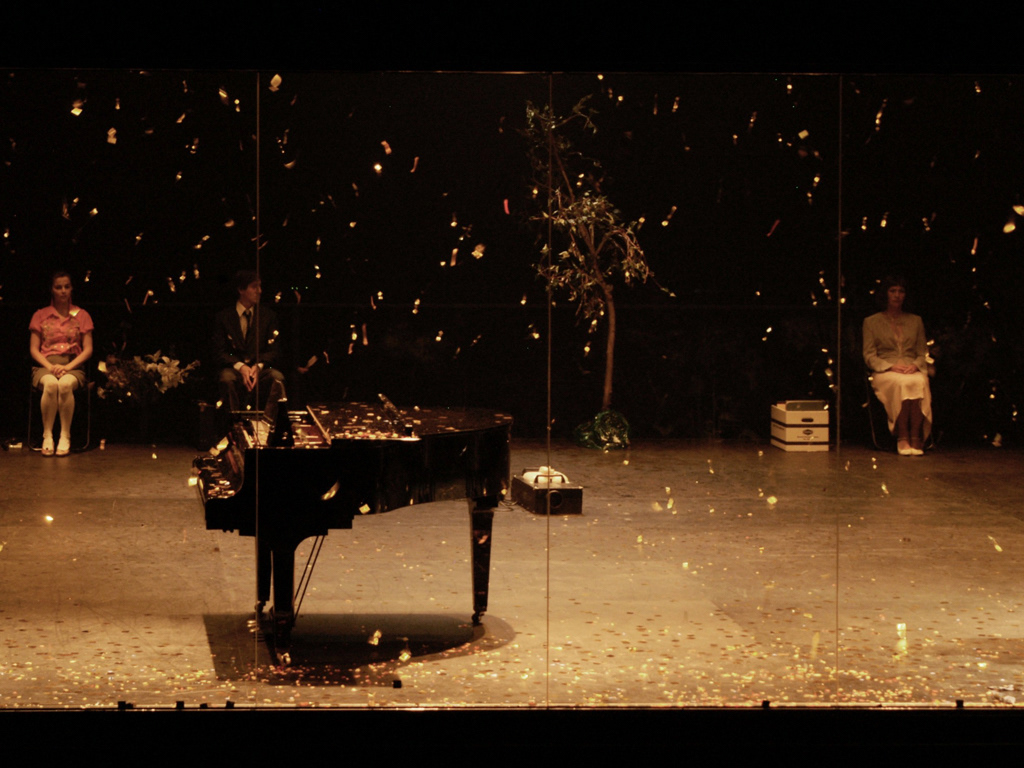 Produced and presented by Malthouse Theatre.
Anna Tregloan: Set and costume design.
Awards: 
GRAA Nomination Best Design (Theatre), GRAA Nomination Best Direction (Theatre), Helpman Nomination Best Supporting Female Actor in a Play
Collaborators: 
Benedict Andrews, Director. 
Marius von Mayenburg, Writer.  
Paul Jackson, Lighting design. 
Max Lyandvert, Sound and composition.
Cast: Gillian Jones, Robert Menzies, Alison Whyte, Bojana Novakovic, Hamish Michael, Greg Stone
Photography: Jeff Busby & Anna Tregloan, 2006