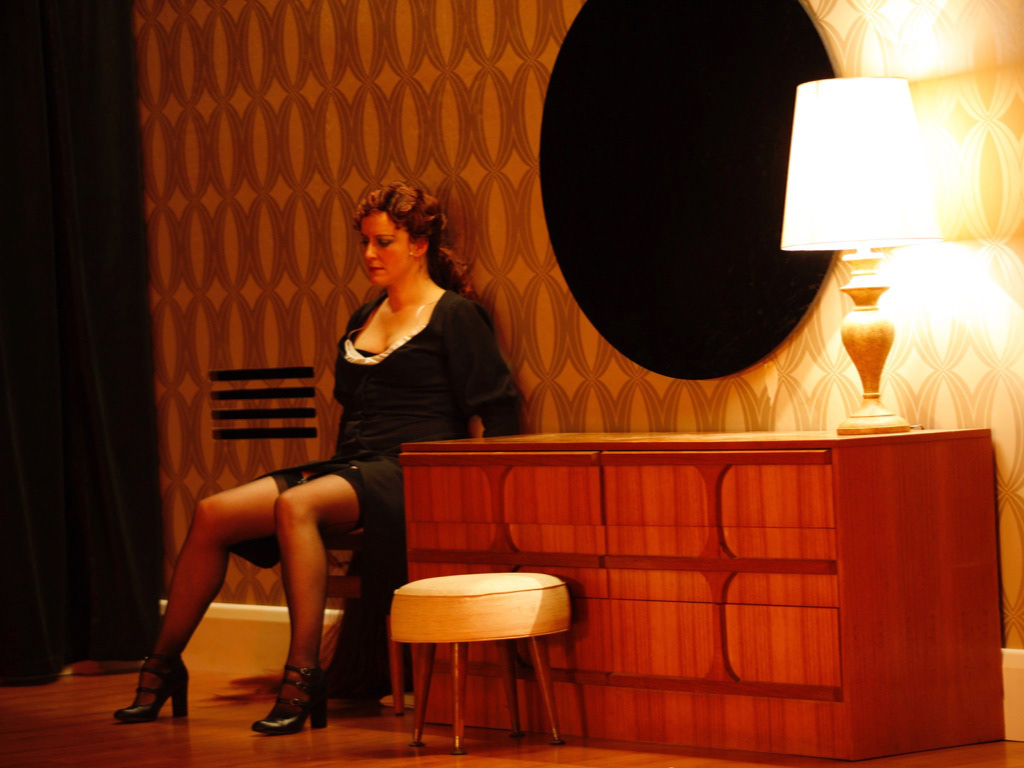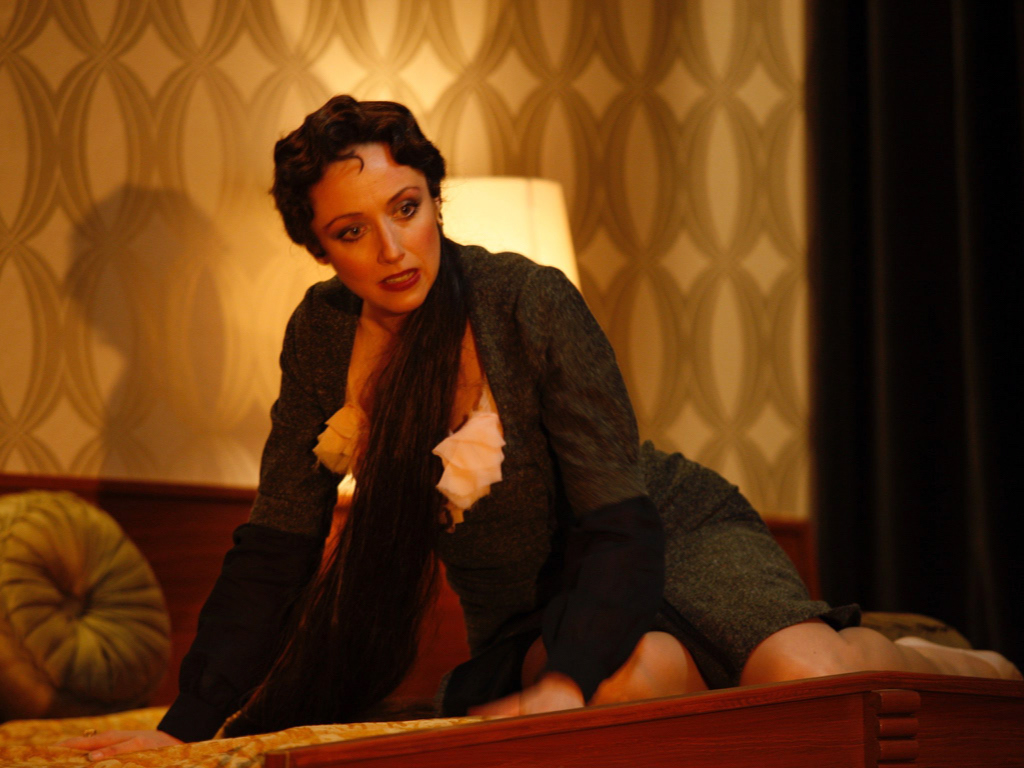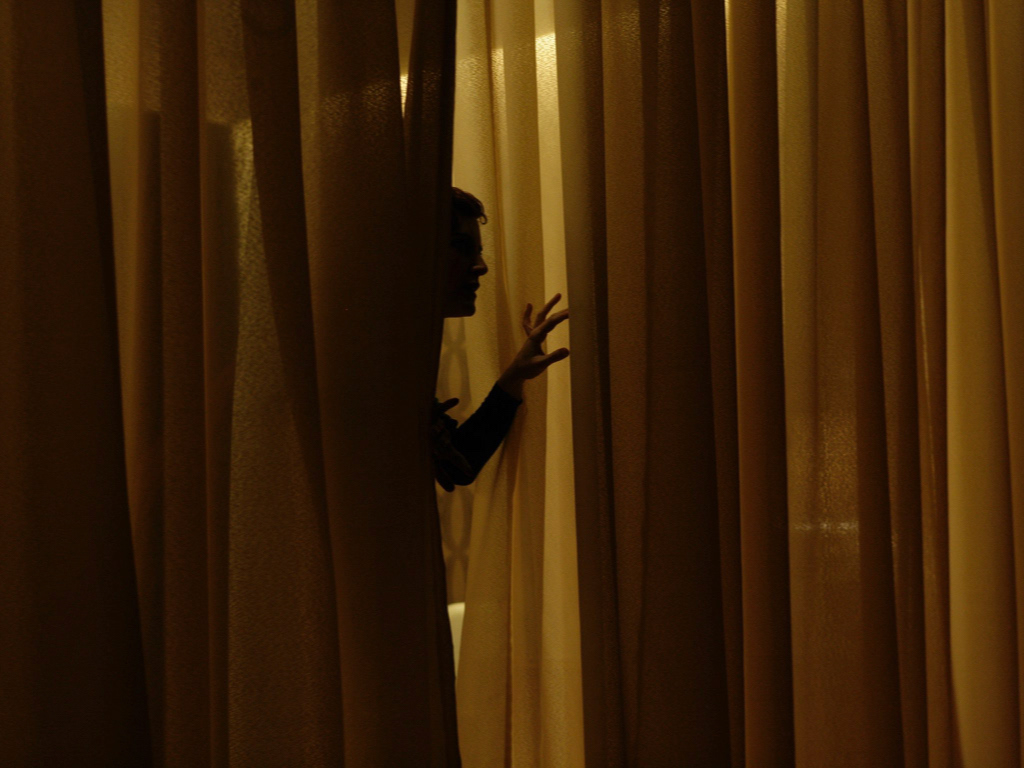 Described as "a stunning theatrical adaptation" in the Australian Newspaper this was the first time Anna collaborated with the director Marion Potts before they went on to make 'THE TAMING OF THE SHREW', 'THE DRAGON' and 'WILD SUMISE' together.  
Featuring the amazing duo, Melissa Madden-Grey and Susan Prior, this staging of what is considered Shakespeare's first published text is a break in tradition from Anna's signature graphic and abstract style.  A precise replica of a 1970's styled hotel room, the staging earned an other worldly aspect through a tropical garden of live plants and stage for the musicians revealed in the back wall and a 'blackest black' void which mysteriously cut through the bespoke graphic wall paper.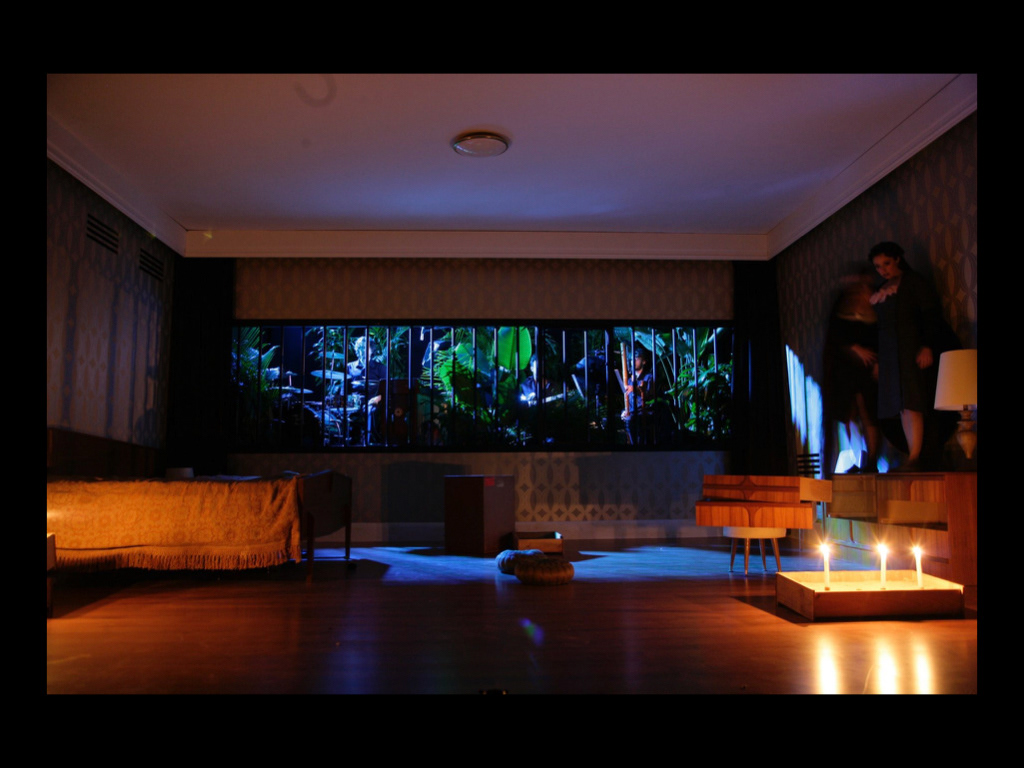 Presented and produced by Malthouse Theatre & Bell Shakespeare.
Presented at:-
Malthouse Melbourne, Sydney Theatre Company's Wharf Theatre and for Auckland Festival.
Set and Costume Design by Anna Tregloan.
Awards:  
Nominated Best Design Sydney Theatre Critics Awards.  Nominated Best Design GRAA.  Nominated Best Direction Sydney Theatre Critics Awards.
Collaborators:
William Shakespeare's text was adapted by: David Franzke, Andre Greenwell, Maryanne Lynch, Marion Potts & Anna Tregloan.  
Marion Potts, Director. 
Andre Greenwell, Composer. 
Paul Jackson, Lights.  
David Franzke, Sound.
Cast: 
Melissa Madden-grey & Susan Prior
Photography by Jeff Busby (2008)