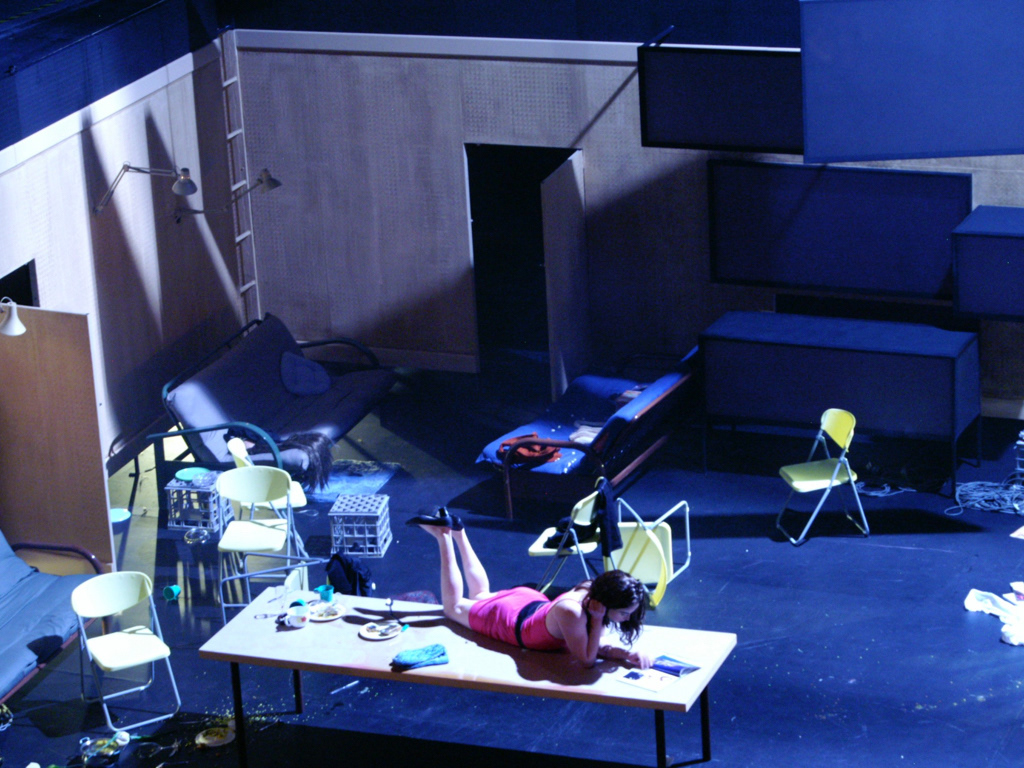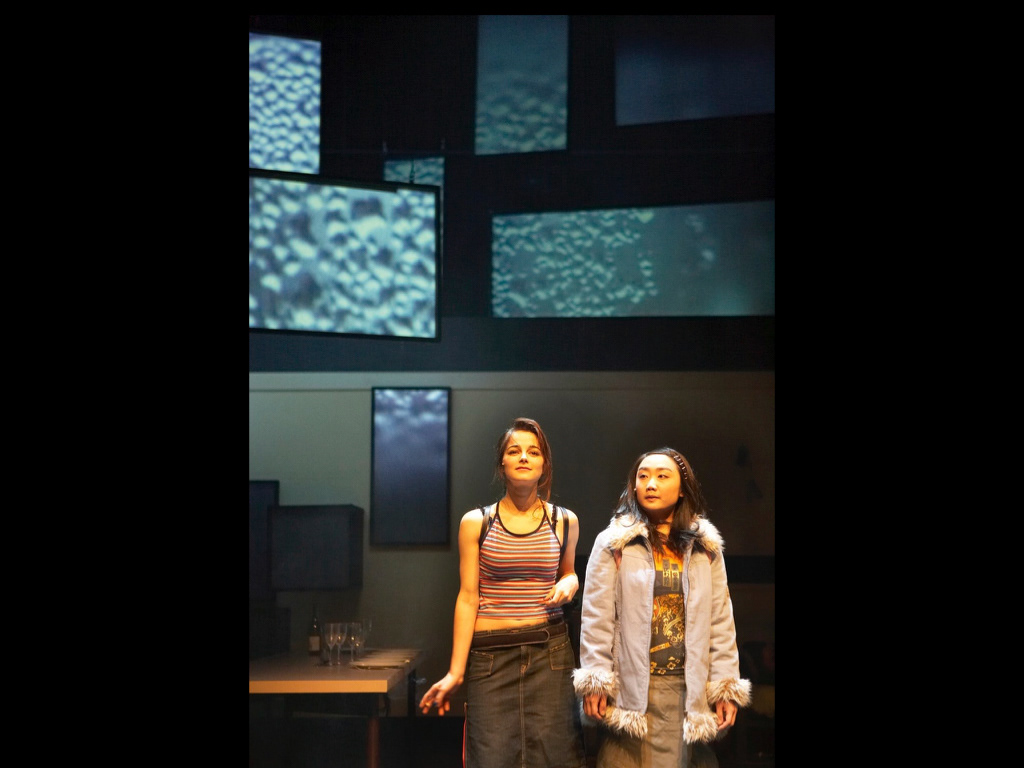 Anna collaborated with director Rose Myers (then AD at Arena Theatre and now at Windmill Productions) over several years culminating in this large scale and controversial production staring Bojana Novakovic.  Large scale mapped video projection by Nice Device was incorporated throughout the staging, including on a glass box which flew and floated above the stage.  Costuming was framed by the aesthetic on 1997 and included nightmarish visions of late nineties pop culture icons. 
Produced and presented by Malthouse Theatre and Arena Theatre Company.
Set and Costume Design by Anna Tregloan.
Awards: 
GRAA Nomination Best Design (Theatre), 
GRAA Nomination Best Sound Design (Theatre),  
GRAA Nomination Best Female Actor (Theatre).
Collabroators: 
Rose Myers, Director. 
Tom Wright and Lally Katz, Writers. 
Jethro Woodward, Sound design. 
Paul Jackson, Lighting design. 
Nice Device, Video.
Cast: Gemma Cavoli, Jing-Xuan Chan, Simon Maiden, Bojana Novakovic, Luke Ryan, Hazem Shammas, Samantha Tolj
Photography: Ross Bird & Anna Tregloan (2007)
Other collaborations with  with Arena Theatre include:  Set and costume for 'Chronic' // Costume for 'Panacea' // Set costume and animated characters for 'Game Girl'.