Made in 2005 'The Odyssey' became something of a signature style during Anna's time as resident artists at Malthouse Theatre and her numerous collaborations with director Michael Kantor.
Bold, ambitious and flamboyant it utilised the active and mechanical staging that Anna was known for.  In this case, it was comprised of a massive rusted steel revolve encased in a climbable steel mesh amphitheatre.  Conceived to offer the lighting designer and performers multiple aesthetic and action opportunities, the revolve itself even filled with water as the story followed Odysseus to the nether worlds.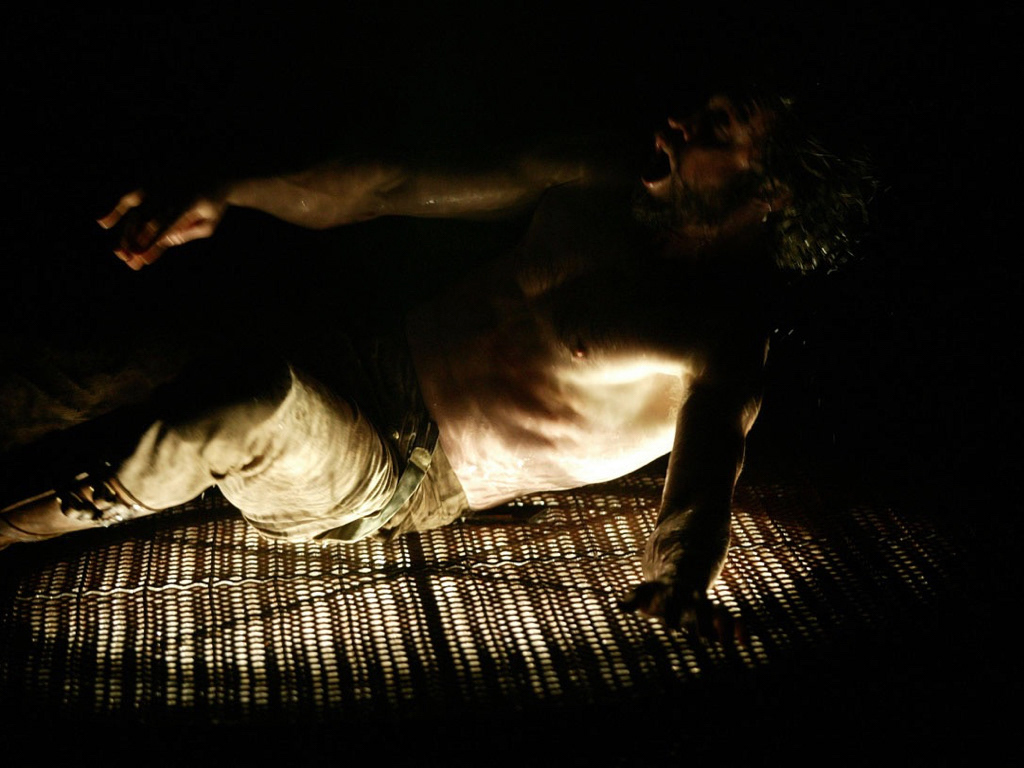 Produced and Presented by Malthouse Theatre & Black Swan
for Melbourne and Perth International Festivals
Set design by Anna Tregloan.
Awards: 
GRAA Award Best Design (Theatre),     Helpmann Award Best Design.
Collaborators:
Michael Kantor, Direction. Tom Wright, writer.  Zoe Atchinson, costume.  Paul Jackson, lights.  David Franzke & Iain Grandage, sound and music.
Photography: Jeff Busby (2005 - 2006)