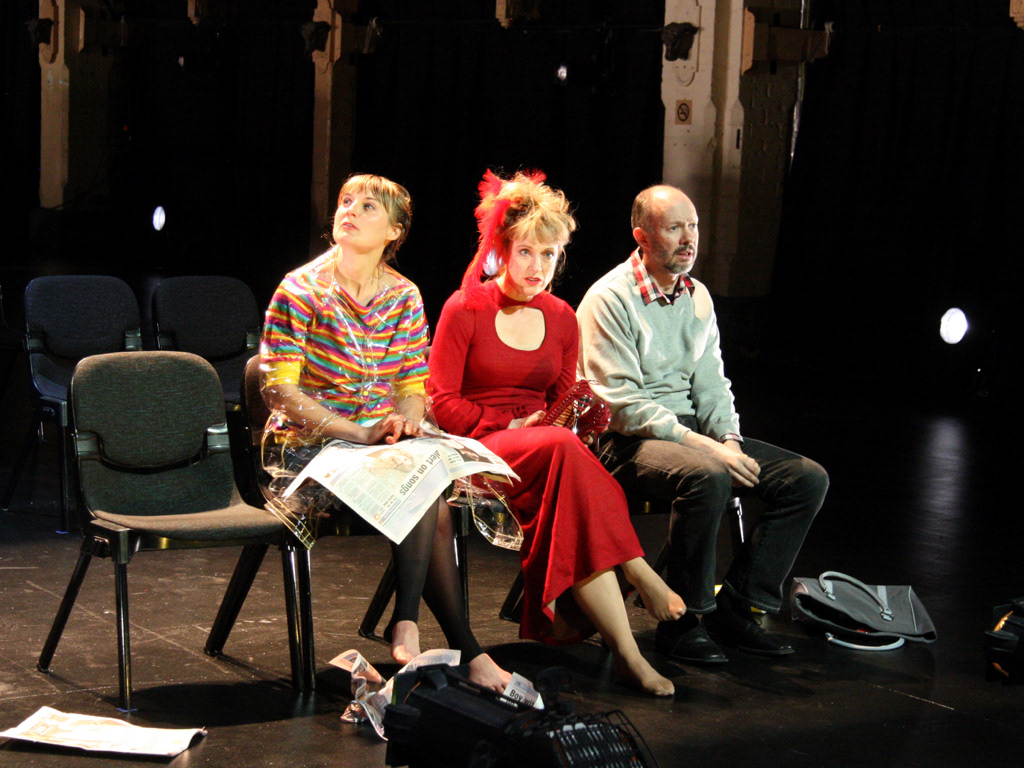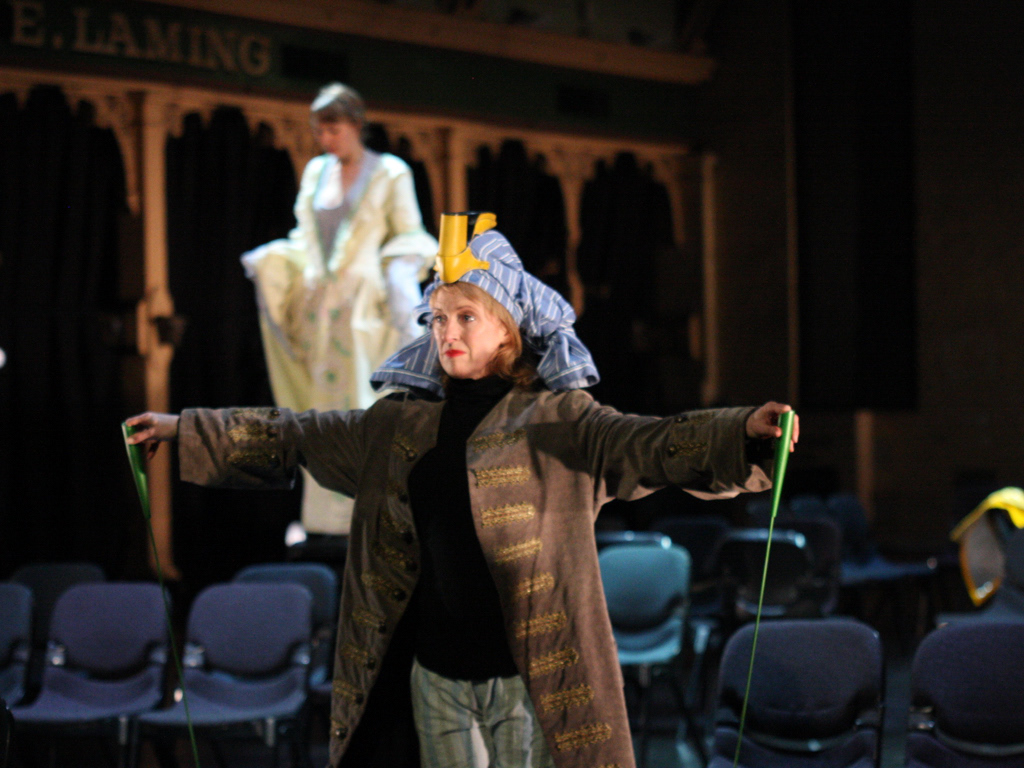 Recurring in Anna Tregloan's work is an interest in the found object and the collage.  It's a motif present in a lot of her early works where second hand often discarded objects are used for their emotive resonance (for example, "Gotharama" with Finnuncane and Smith used old wardrobe doors to build a grand bed cum stage or  blown out truck tires (all burnt rubber and exposed metal) to evoke a war ravaged landscape in a production at La Mama).   
More recently this approach has gained importance in Anna's practice as a way of producing more environmentally responsible works and is key to the methodology in 'THE GHOST PROJECT' as well as works like
The Planet
and her Greenroom nominated design for Bell Shakespeare's 'TWELFTH NIGHT', (Directed by Lee Lewis and inspired by the mass of clothing donations that accompanied the Victorian Bushfire disaster the production was staged entirely on a two tonne pile of second hand clothes all purchased from charities and then (after a tour of sixty venues across Australia) donated back to charity. 
Described by the arts journalist Richard Watt's as 'sublime', 'THE DICTIONARY OF IMAGINARY PLACES' took the idea of reuse to the extreme.  Conceived, directed and designed by Anna and presented as part of the Melbourne International Festival the text in the production was collaged together from eighty hours of recorded eavesdropping, all collected (found) on the metropolitan train system of Melbourne.  
Painstakingly transcribed and then rearranged it was performed verbatim and formed a rambling dream like landscape peppered by characters all searching for or heading towards their own imaginary place. (and costumed in found and remade clothing (of course)).
Presented and produced by Anna Tregloan, STRW and Arts House for the Melbourne International Festival.
Concept, direction and design by Anna Tregloan
Created from recorded and transcribed conversations collected on the metropolitan train system.
Collaborators: 
Nik Pajanti, Lights.  
David Franzke, Sound design and train recordings.
Performers: Heather Bolton, Chris Brown, Rita Kalnejais, James Wardlaw.
Photography: Daisey Noise (2009)