HAMLET is one of several works Anna has designed for Sydney's Bell Shakespeare Company.  
Designing for Shakespeare provides a complex platform through which to communicate with an audience.  It is in discourse not just with its immediate audience but, (in the English Speaking west) to the versions of the plays that audience may have seen before and the memories those previous productions might carry (memories of school days, or watching the BBC versions on Sundays in the 1970s, or avant guard interpretations).  Each iteration is of itself but also reflected back and forward through time. 
Our version of Hamlet was intent on excavating the nostalgia embedded in this story of passion and sadness. Set in the 1960s we used super 8 film to capture a happier childhood and blossoming romance of the characters and created a world where interior and exterior slid through and across each other.  Snow fell over the entire production brought by the ghost of hamlet's father and slowly infesting every corner of the stage.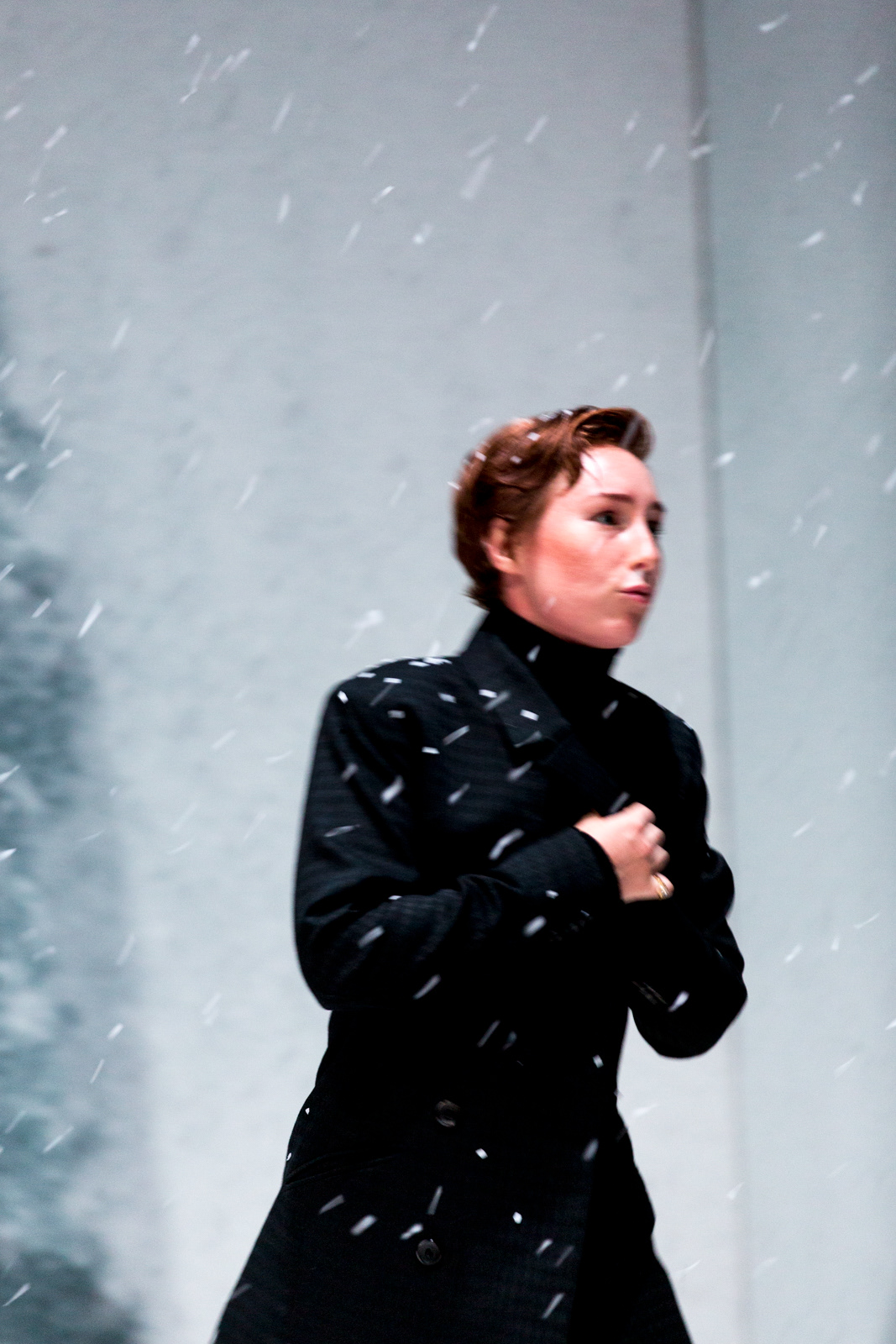 Produced and presented by Anna Tregloan and Malthouse Theatre
Set and Costume Design by Anna Tregloan
Collaborators:- 
David Franzke, Sound.  
Paul Jackson, Lights.  
Rehearsal collaborator, Jenny Kemp
Performers:- 
Caroline Lee, Moira Finnucane, James Wardlaw, Martin Coutes
Awards:-
GRAA Nomination Outstanding Production (New Work),
GRAA Nomination Lighting Design (New Work)
Photography:
 Jeff Busby & Anna Tregloan
2007